MODEL GLASSES INDUSTRY
M
odal Glasses is the firm established in Balýkesir -Ayvalýk on a 12.000 m2 field, 3600 m2 of which stands as indoor space. The manufactory has the capacity of producing spectacles frames each month, with its 70 employees, 64 of which work as shop floor workers and the others as administrative staff. In addition, the applied manufacturing technology is the latest technology all over the world.

Our company, keeping on the employment supply in the district and the capacity of value adding, and making a major contribution to the world economy, has put its signature under a huge amount of VAT and the payments made to local economy via financial institutions.
It also fulfills the mission of social responsibility with the contribution to the economy of district. Model Glasses, is going on developing with the determination of investment and production variety in order to make away with the foreign source in the future. Our goal is to produce environment -friendly products and to sustain our country by having the whip hand in competing with foreign products on the field of quality and price. In this context, our company has gained accomplishment and set a higher standard.

Model Glasses Industry and Trade Ltd. Company services in the structure of Atalar Group.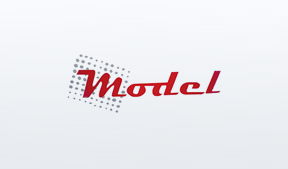 Tradename